I have trained with Megan 2 to 3 times a week for the past 4 years. I am diabetic (type 2) and before I started, my self esteem was low and I felt very tired and was not happy. When I started a gym membership I didn't have the motivation and commitment as you do with one-on-one appointments with Megan. I feel energized and healthy each and every day, making it a part of a weekly routine. My strength and stamina have increased and I look forward to every session. Working with Megan provides you with the correct workouts that are good for you and will give you the results you are looking for.
I am now down 60 pounds and only take 1/4 of my diabetic medication. I was able to buy a whole new wardrobe that actually can show my new figure. I feel like a new person. I also found a true friend, she really understands me and makes me feel like a million dollars because she cares.
Thank you Megan for your continuous support. The changes in my physique, strength and energy level are truely remarkable. I am a happier, healthier person!
My name is Lisa, I am a breast cancer survivor! Having worked out most of my life and then being struck with cancer really put a wrench in my fitness routine. Through surgery, downtime and treatment I gained weight and became weak. I finally got back to my routine but hit a wall, could not drop any of the weight I gained and just did not feel my best. I went to see Megan and she suggested I train with her to increase strength and muscle to jumpstart my metabolism again. I have been training with Megan 3 times a week for a few months now and not only have a I lost the weight but my body shape is changing. I feel great and my doctor agrees that this program is really working for me!
I strongly encourage Megan's programs as well as her classes, you too will have more energy, stamina and overall just feel great!
After several failures to start an exercise regiment on my own, I finally came to the conclusion that I needed help. I was referred to Megan by a doctor who said she was the best. After training with her twice a week for over a year, I couldn't agree more. I started to see definition and toning after only three months and after a year, it's amazing. Her love for health and fitness is contagious. I now run twice a week and feel better than ever.
With my busy schedule, I did not want to waste time and I certainly didn't want to figure out all the different exercises for each muscle and how to properly rotate them throughout the weeks. With Megan, every session is built especially for me and you instantly feel her time, energy, and education behind every minute. If I'm not able to finish the required repetitions for an exercise, she'll modify it so I can maximize the benefit. And she ensures my form is correct to work the right muscle group and to avoid injuries. And the best part is, every session was different. It took almost three months for any particular exercise to be repeated.
In every session you quickly understand that fitness is not only Megan's career but her love. She is highly educated in health and fitness and active in various forms of exercise and sports. She regularly participates in duathlons and triathlons and always comes out on top.
For important matters in your life, we all deal with professionals in their field whether it's doctors, lawyers, or CPAs. Your fitness shouldn't be any different; call Megan now!
I started training with Megan approximately one year ago after competing in the Iceman mountain bike race. I was not satisfied with my time and realized I needed to improve my training, especially during the winter.
I started with group training sessions and spinning classes. Megan always varied the class and made sure each person was getting the most out of their workout. As I worked with Megan more, she challenged me to increase my cardio exercise through running. While running a few miles was difficult at first, working with Megan made running more interesting, and I ended up running a half marathon at the end of the summer.
Through working with Megan, I got in much better shape, lost 25 pounds, and became faster. I just finished my second Iceman race and beat last year's time by 35 minutes. Thank you Megan for working with me on an exercise plan that works, is not boring, and is fun.
A Workout That's Right For You!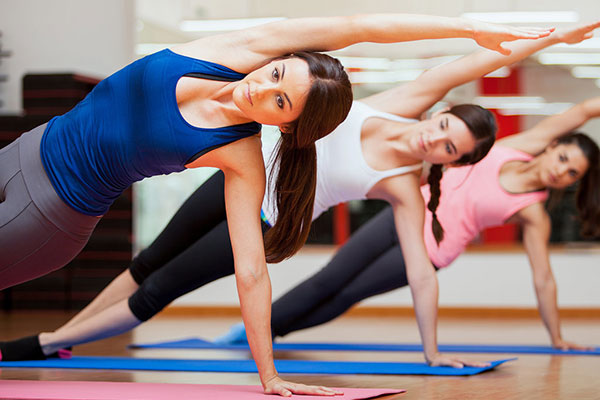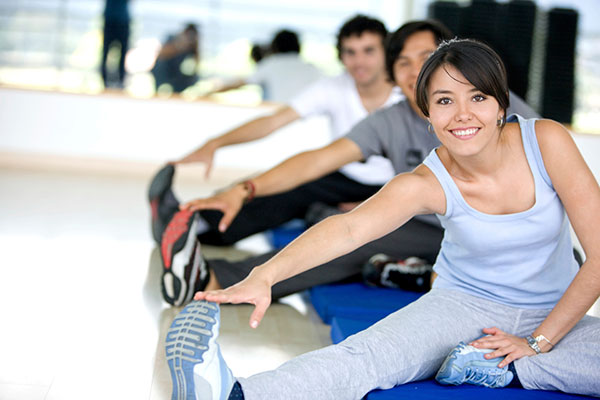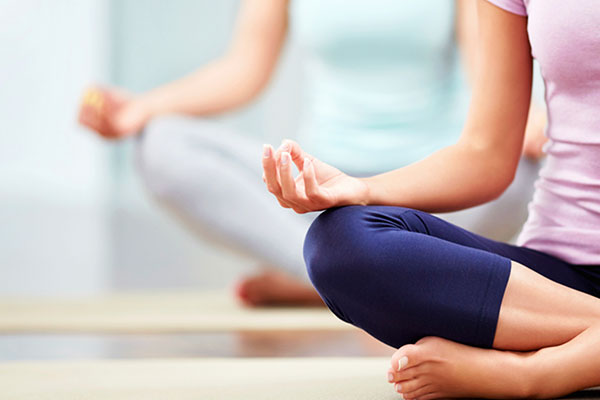 Personal training, cycling, yoga - Megan helps you find what workout is right for you!